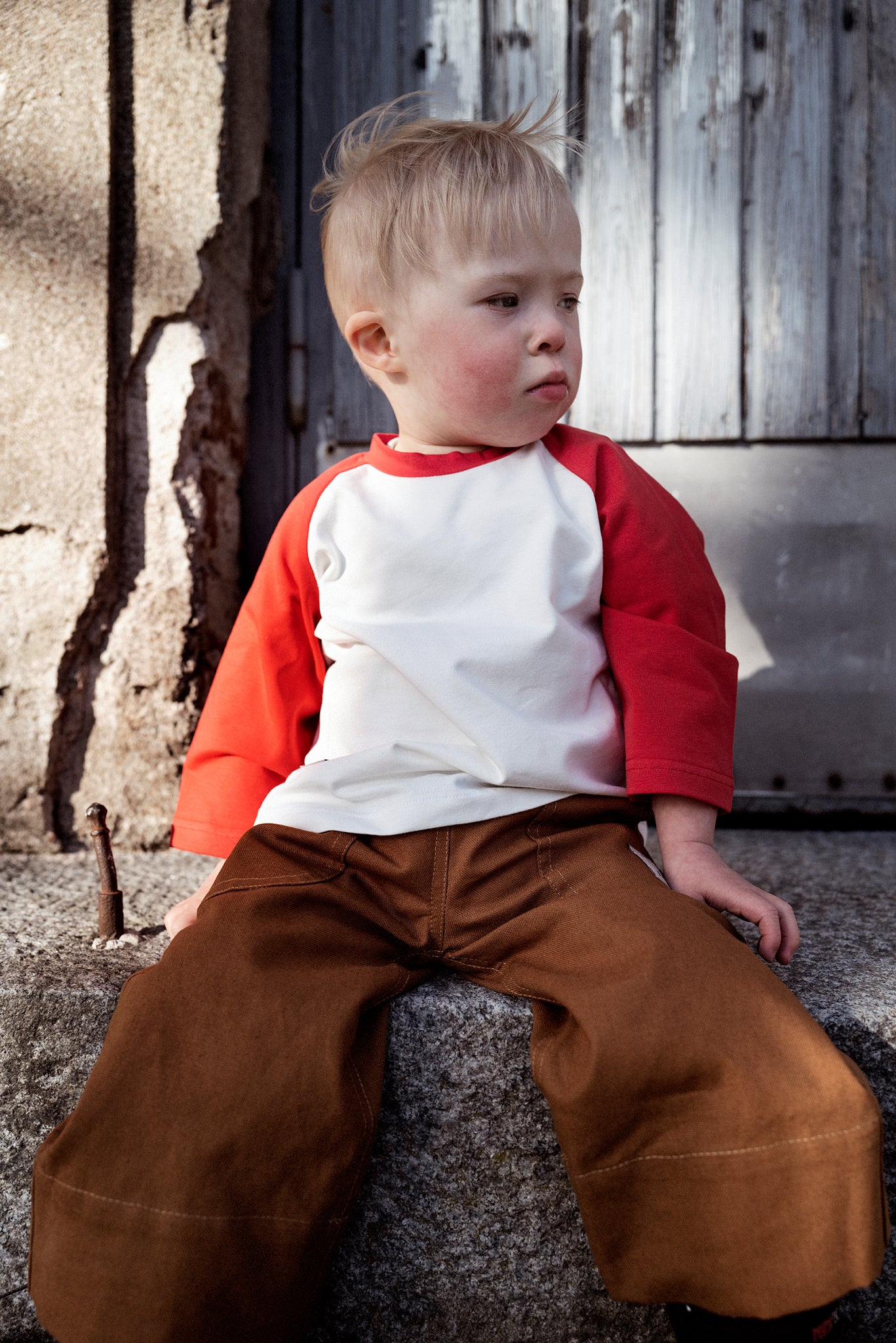 Made for the curious kids in motion
We are Laiska Ebba, a kids slow fashion brand born and based in Tammisaari, Finland. Our garments are sustainable, designed for play and made to last.
We want to challenge the way children's clothes are made today by seeking out the best possible ways to produce our garments. We use sustainably sourced, ecological fabrics free from chemicals, and repurpose existing materials to the longest extent possible in our production. All our products are hand made locally at our own factory, minimising shipping and emissions. In other words, our garments are safe for your young ones to wear, and kind to the planet.
Not so fast (fashion)!
The modern fashion industry isn't famous for its sustainable ways or longevity. But if we only travel back in time half a century, clothes were made to last. If a seam ripped or a pant knee wore out, it was stitched up to be used again. That's what we want to do, too.
Our garments are made from certified organic materials or pre-loved fabrics. So a pair of Laiska Ebba dungarees might have been someone's grandpa's old favorite corduroy pants. You get the drill, you've probably heard of slow fashion – this is it!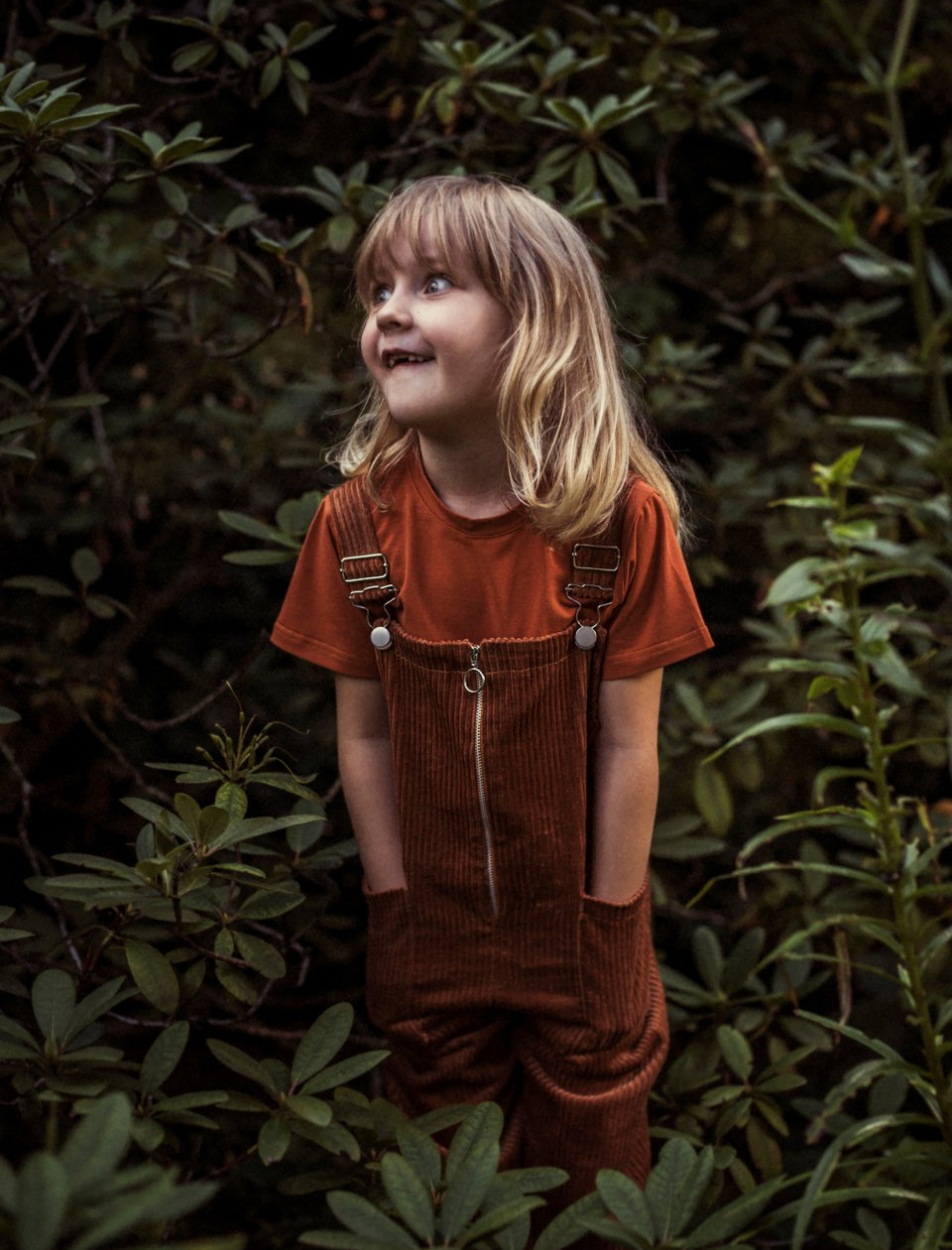 We take play seriously!
Matilda's grandmother founded her own children's fashion brand in the late 1950s in Sweden – revolutionary for her time with simple designs and easy to care for garments. The philosophy of Laiska Ebba is undeniably inspired by her work. With Matilda's background in pattern construction, couture, and tailoring for the culture and theater scene, She knows what it means to make a garment to endure movement and countless wears. We believe that kids' play should not be restricted by their clothes, and Laiska Ebba garments are made to last both play and time. We pay close attention to the durability of the fabric, the construction of the pieces, and naturally, the design.
The name Laiska Ebba represents the philosophy of our clothes where the snail, Laiska (Finnish for lazy) represents slow fashion and comfort, and Ebba stands for the ever exploring mind of a child, playfulness and an optimistic view of a sustainable future.